ARC Welder is the latest trending Android Emulator among android users, mainly because of its simplicity.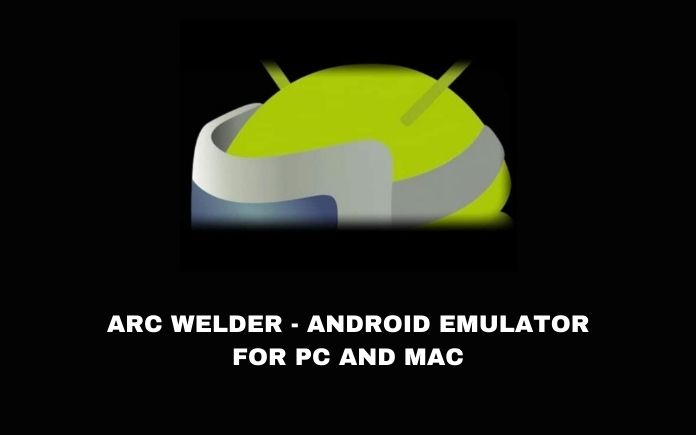 This android emulator does not require high performing PC system requirements as other well known android Emulators like Nox Player.
As a result, it allows many people to use this on their computers to run virtual android environments.
What is a Virtual Android Environment?
If you are both android user and a PC user, you might already know that Android operating system and PC operating systems like Microsoft Windows Apple macOS are completely different from each other.
So that, applications and software that you install on your android device cannot be installed on your PC's operating system.
In the same way, computer applications that you install on your PC cannot be installed on your android device as well.
Therefore, people have found a solution to this and its called creating a virtual environment in your device.
As a result, you can create an android environment in your PC by installing an android emulator on your PC.
Advantages of Android Emulators like ARC Welder
As of now, you should have an idea about as to what is an android emulator and how it creates a virtual environment in your PC.
The purpose of creating a virtual environment in your PC is to operate your PC as an android device.
When you say that you are operating your PC as an android device, it means that you will have the ability to perform many tasks that you would do on an android device.
For example, you can install all your favourite android music apps, Mobile gaming apps like PUBG, social media accounts like Facebook Twitter Instagram and many more things.
Further, if you are an android application developer, it's essential to have an android emulator like ARC Welder installed on your PC in order to test and debug them.
The popular android studio software itself also an android emulator as well.
ARC Welder Features
If you have ever used Android emulators like Bluestacks, you already know that you have to download it and install it on your computer as a separate application.
However, you do not have to install ARC Welder on your PC as a separate application because its just a basic Google Chrome web browser extension.
Further, you do not feel that heaviness when you use ARC Welder because it's not a heavy software like Bluestacks.
Moreover, it is important to keep in mind that all the android emulators are not similar.
Because the features and options that one android emulator offer is different from another.
ARC Welder is an android emulator designed for a regular user.